CROSSKICK
 CrossKick is where Women and Men in Ancaster, Dundas and Hamilton are getting their Cardio Fitness Kicks! No More
Boring Gyms!
Lose Weight Tone Your Body GET REAL RESULTS!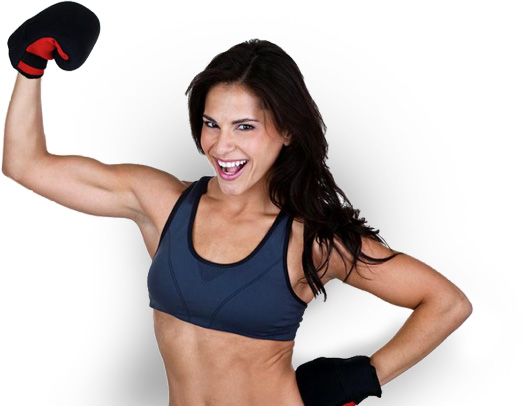 Kickboxing for Fitness in Ancaster is the revolutionary fitness program that combines real kickboxing moves with cross training
exercises for a full body workout. Ancaster CrossKick' unique cardio workout sculpts the muscles of the arms, legs, butt, and abs!
I Love This Kickboxing Workout!
AND I LOST 30 LBS!
I just love CrossKick. I was tired of going to the gym, putting up with all the meat
heads and seeing minimal results, with CrossKick I have not only lost pound but inches.
The results are amazing and the high energy class makes it fun!
-Crystal R.
If You Want a Fit and Functional Body, If You Want to Be in the Best Shape and have Fun Doing it then…
IS FOR YOU!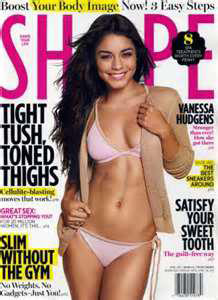 Fitness Magazines rate CrossKick as the number one fat burner, with up to 1,200 calories burned during a one
hour class! With CrossKick you will be burning fat and toning up by punching and kicking real heavy bags.
CrossKick fitness classes are great for both females and males that have the goal for a healthy fit lifestyle,
and they have a blast training together in this fun high energy class.
.
CrossKick Gave Me the Best Results!
I have taken other martial arts fitness
type classes, but the instructors here mix in
some great total body exercises. This helps
me get in the best shape and the best results. Exercises for chest, abs,
legs, and butt mixed in with the total body moves of kickboxing, that's
why this kickboxing workout WORKS!
-Tom R.
You Don't Need another form of Exercise other than CrossKick

CrossKick training is designed to be your primary fitness  More strength or cardio training is NOT NECESSARY, and CrossKick can be used as a compliment to any other existing fitness programs. When Kickboxing is performed consistently, muscles will become toned and lifted, and over stamina, energy, and metabolic levels will improve and it does it all in a 60 minute daily workout!
all different types of gyms and diets in search of losing weight. They
either never worked or I never worked at them because I could not stick
with it. Once I was introduced to CrossKick from a friend and now I
have found a cardio workout that motivates me and is a blast!
-Elisabeth S.
What does it take to
feel confident about
yourself? To look good, feel good, have a
positive attitude, and know you are truly healthy
inside and out! The workout of CrossKick can
give you all of this. The instructors are
professional, knowledgeable, and will guide you
every step of the way.
The Moves of CrossKick are REAL Kickboxing Self Defense Techniques
In Ancaster CrossKick class getting in great shape and having fun are the most important aspects of our training, but at CrossKick our instructors take the time to make sure you are learning the kickboxing techniques accurately for you to use them for self defense if you have need to!
I am Learning Useful Self Defense Techniques!
I love the fact that I'm not only getting in shape but I am learning self defense techniques as well. You can't beat that. I am now thinking about formal martial arts classes, I would have never done that before.
-Maria S.
The Cardio Kickboxing Classes are Fast Paced and Always Changing… NEVER BORING!
From the quality of our instructors, the killer music we play, to the fast paced – every changing moves and exercises, Ancaster CrossKick meet everyone fitness regiment requirements…A MOTIVATING FUN AND EXCITING FITNESS WORKOUT THAT GETS RESULTS!
Whats not to Love?
What's not to love about Ancaster CrossKick! They have awesome instructors and they don't miss a beat with the music. They keep the cardio fitness classes moving and fun, not the boring work out that I have been doing at the gym alone. My body is more tone and my cardio is getting so much better. I went hiking recently and left everyone behind.
-Alyssa H.
CrossKick in Ancaster is for Everyone
Adult woman and men of any age will Love Kickboxing and get results from CrossKick. The fitness classes are structured in a way that each person can determine their level of overall intensity that they excerpt during a class. Difficult levels like how high or low you kick, how hard you punch, and many repetitions of an exercise is all up to you, so everyone can enjoy this cardio workout and increase your result slowly at your own pace.
If I can do it, ANYONE CAN DO IT!
I have lost 24 lbs since I began CrossKick fitness classes in Ancaster. I have so much more energy! My blood pressure is down and my doctor says I am healthier than he has ever seen me.
-Suzanne Y.
If You Want a Fit and Functional Body, If You Want to Be in the Best Shape and have Fun Doing it then…
IS FOR YOU!