In the News...

Find Us...

Thank you Dundas, Ancaster and Hamilton for voting us Best Martial Arts and Best Boot Camp for

 

2013, 2014 2015 2016 and 2017!
Wood's Premier Martial Arts has been offering Martial Arts instruction and training since 1987. We offer Martial Arts Classes for kids ages 3 and up.  Teen self defense classes, Krav Maga for Teens (12-16) and Krav Maga for Adults.  Our Fitness Classes which includes cardiokickbox, boot camp, cage fitness and crosskick classes are top notch.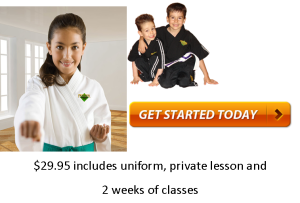 We specialize  in martial arts classes for kids in Dundas, Ancaster and Hamilton.  Our children's karate program teaches kids practical self defense, in a positive and safe environment.  Our instructors are dynamic and motivated.  In our kids classes starting at 3 years old, each student is taught true qualities of  black belt.  Your child will learn how to be self confident, focused, how to persevere and try their best!  Try our introductory offer today!  …read more